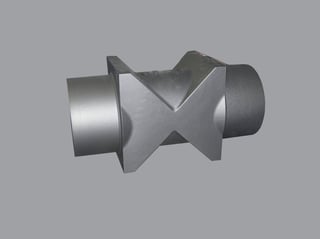 Grade
Austenitic Stainless Steels.
Description
Of all elements added to the basic alloy of chromium and iron, nickel is the most important. It not only improves corrosion resistance, but also changes the alloy's structure and mechanical properties. As nickel is added in increasing amounts to a ferritic iron/chromium alloy, the structure of the alloy changes from ferrite, through mixed ferrite and austenite, to essentially all austenite. The change in structure is accompanied by a marked increase in ductility and toughness. Austenitic stainless alloys that are by far the most widely used of all types.
Properties – Why select this material
Non-magnetic to slightly magnetic
Non-hardenable
Hardness range: 130 to 200 BHN
Readily weldable
Corrosion resistance generally best of all stainless types
Typical Alloys in this family
MTEK 304 (J92600 / CF8)
MTEK 309 (J93400 / CH20)
MTEK 310 (J94202 / CK20)
MTEK 316 (J92900 / CF8M)
MTEK 317 (J93000 / CG8M)
MTEK 347 (J92710 / CF8C)
MTEK 20 (N08007 / CN7M)
For guidance in selecting the appropriate austenitic stainless steel in your application, contact us.