Press Release
January 4, 2017
E.J. Kubick Named Chief Operating Officer of MetalTek International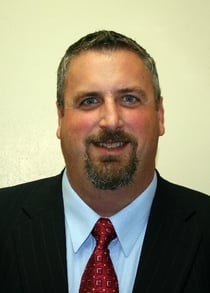 MetalTek International has promoted E. J. Kubick into the new position of Chief Operating Officer.
Mr. Kubick has served MetalTek in a variety of Operational Management, General Management, and Executive Leadership positions since joining the company in 2003. Most recently he served as Executive Vice President – North America, overseeing all of the company's U.S. foundry operations. During that time, the company has expanded capabilities and investment in their sand, investment, and centrifugal casting facilities with an ongoing commitment to operational excellence.
In his new capacity as COO, Mr. Kubick will oversee operations at all facilities globally. "This is an especially exciting time at MetalTek." said Kubick. "We have realigned our businesses and adopted some really powerful new initiatives. This positions us to provide an even higher level of technical capability to our customers in ways that emphasize excellence in service and support."
MetalTek International, based in Waukesha, Wisconsin, USA, is a worldwide leader in the supply of engineered alloy components for high temperature, severe wear, or harsh corrosive environments. Operating from multiple global facilities, MetalTek offers diverse and robust metalworking capabilities for customers in over 35 countries, and is the world leader in centrifugal casting technology.
Contact info:
Kevin Schumacher, Director of Marketing
MetalTek International
905 E. St Paul Avenue
Waukesha, WI USA
1-262-544-7706