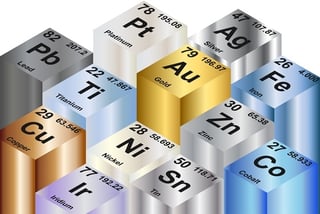 Grade
Ferralium® 255 (J32550 / Licensed by Langley Alloys)
Description
Proprietary high strength duplex stainless steel
Properties – Why select this material
Outstanding corrosion and erosion resistance
Twice the strength of common austenitic stainless steels
Reduced section sizes because of strength may reduce weight.
Highly resistant to chloride stress corrosion cracking
Machining and welding similar to the austenitic stainless steels.
Applications – Frequent Uses
Waste processing
Environmental equipment
Oilfield equipment
Chloride environments
For guidance in selecting the appropriate duplex stainless steel in your application, contact us.