Press Release
January 4, 2017
Rod Anderson Named Vice President – Sales and Marketing of MetalTek International
MetalTek International has promoted Rod Anderson into the new position of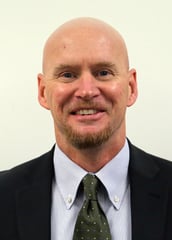 Vice President – Sales and Marketing. In this position, Mr. Anderson will oversee all global field sales and Marketing functions for the diverse manufacturer. That includes supporting activities in exacting markets like Turbine Engine, Defense, Petrochemical processing, Energy, and other high specification industrial markets.
Mr. Anderson has served MetalTek as National Sales Manager – North America since joining the company in 2007. During that time, he has managed the field sales effort to help lead the company through a historic growth period in its target markets. Going forward, Mr. Anderson will be emphasizing continued market development and customer service excellence for existing and new customers.
"With the foundation of customer-focused service, I believe that our ability to provide value to our customers is almost unlimited." says Anderson. "We have the capabilities and culture to provide a great technical metals solution and an exceptional experience."
MetalTek International, based in Waukesha, Wisconsin, USA, is a worldwide leader in the supply of engineered alloy components for high temperature, severe wear, or harsh corrosive environments. Operating from multiple global facilities, MetalTek offers diverse and robust metalworking capabilities for customers in over 35 countries, and is the world leader in centrifugal casting technology.
Contact info:
Kevin Schumacher, Director of Marketing
MetalTek International
905 E. St Paul Avenue
Waukesha, WI USA
1-262-544-7706