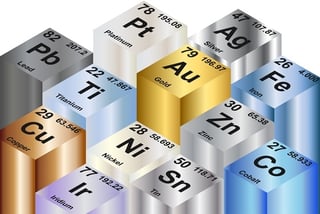 There are numerous grades of austenitic stainless steel and obviously selection depends on more than one criterion. However, as these alloys are primarily used for corrosion resistance, the method most commonly used for initial selection and comparison is to establish PREn ratings (pitting resistant equivalent number). This is calculated using a simple equation to establish the value of weight % of key alloying elements. The formula used is:
PREn = % Cr + (3.3 x % Mo) + (30 x % N)
This clearly illustrates that alloys containing the highest amounts of chromium, molybdenum and nitrogen are considered to possess resistance to corrosion. This increase in corrosion resistance is accompanied by a corresponding increase in tensile and yield strength.
For guidance in selecting the appropriate austenitic stainless steel in your application, contact us.