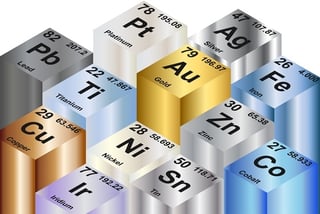 Grade
MTEK 943 (C94300) Tin bronze
Description
Bearing alloy with the ability to operate at high speeds and light loads under adverse lubrication conditions.
Properties – Why select this material
Where deformation due to bad fit of components is an issue. Good conformability.
It has fair strength and wear resistance, but excellent anti-frictional properties.
It can be used for light to moderate loads at high speeds, but it lacks the compressive strength to withstand heavy shock loads and pounding.
Applications – Frequent uses
Bearing liners requiring local deformation due to bad fit.
Underwater service
Water lubricated bearings
Locomotive bearing parts
Rod bushings
Hydraulic pump bushings
For guidance in selecting the appropriate tin bronze in your application, contact us.