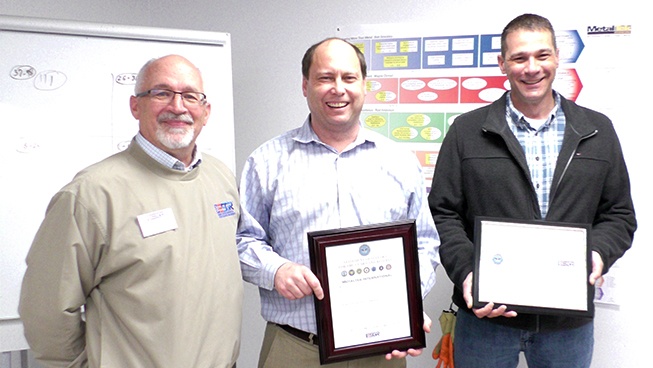 Oconomowoc, WI – Mike Williams, Chairman of the Wisconsin Committee for Employer Support of the Guard and Reserve Committee (ESGR), has announced Jamie Schindel, Machine Shop Supervisor of MetalTek International, was presented with a Patriot Award by ESGR representative Bill Rheingans, Area 2 Chair in recognition of extraordinary support of one of their employees serving in the Wisconsin Air National Guard.
The presentation took take place at MetalTek International, 905 E St Paul Ave, Waukesha WI, at 3:30 pm on January 24th, 2018.
According to Rheingans, "Jamie Schindel was nominated for this prestigious national award by their employee Daniel Voegeli who is a member of the Wisconsin Air National Guard and assigned to the 128th ANG/LRS unit. TSgt Voegeli is currently deployed and was unable to attend this event.