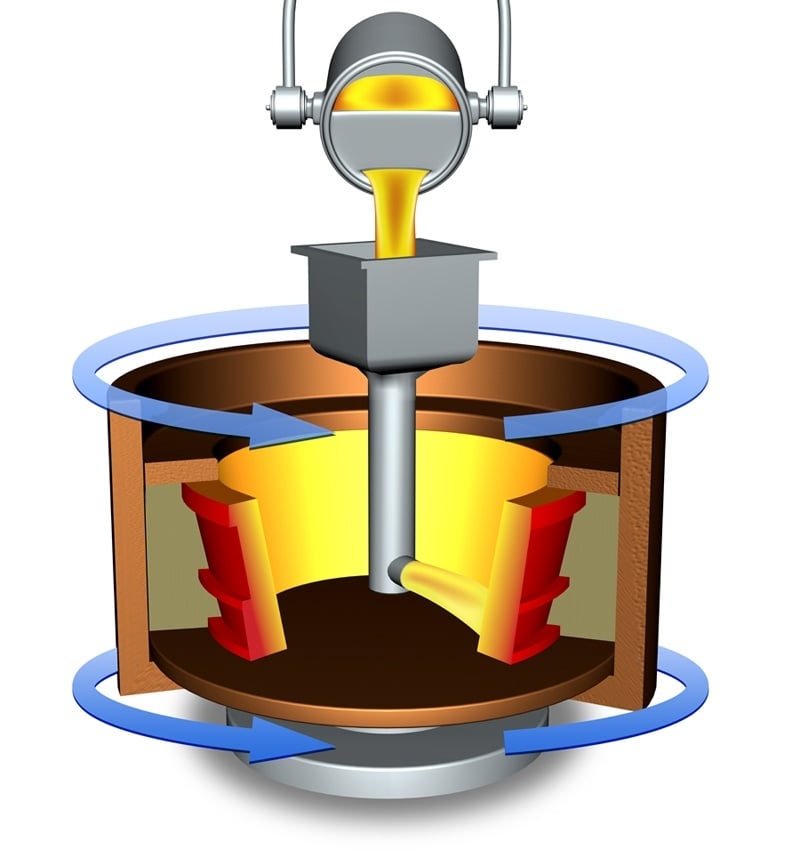 Overview
Centrifugal casting is a process that delivers components of high material soundness. As a result, it is the technology of choice for applications like jet engine compressor cases, hydro wear rings, many military products, and other high-reliability applications. It has also proven to be a cost-effective means of providing complex shapes with reduced machining requirements and lower manufacturing costs as compared to forgings and fabrications.
In the centrifugal casting process, molten metal is poured into a preheated, spinning die. The die may be oriented either on a vertical or horizontal axis depending on the configuration of the desired part.
By spinning a mold while molten metal is poured into it, centrifugal force acts to distribute the molten metal in the mold at pressures approaching 100 times the force of gravity. The combination of this applied pressure and the engineering mechanics of controlled solidification and secondary refining produces components of superior quality.