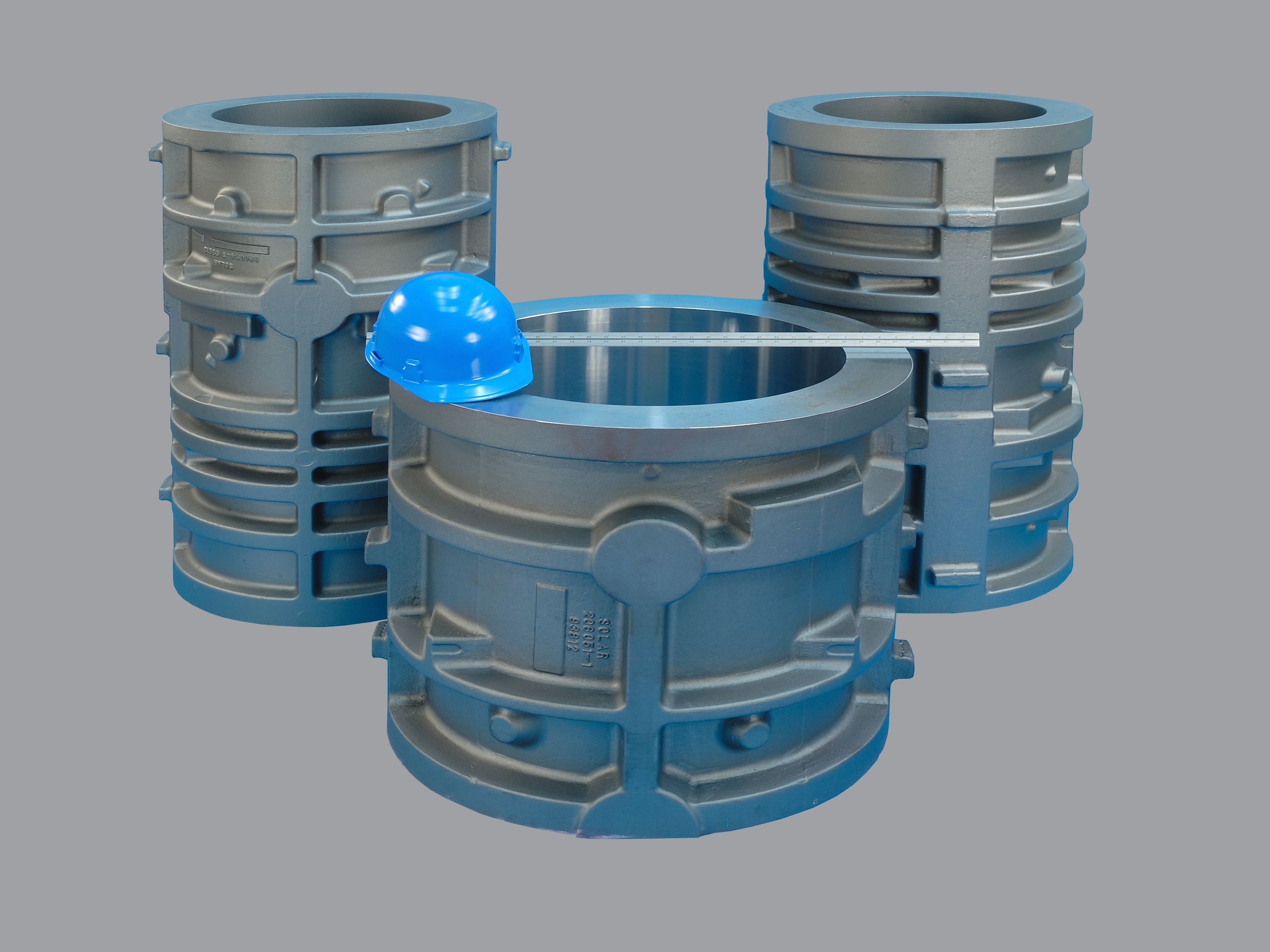 Centrifugally cast components are typically thought of as straight walled cylindrical geometries such as tubes, pipe, or rings. They are often cast horizontally in permanent steel dies that have a removable end cap. Because the part must be extracted from the uncollapsible die, shaping is limited to geometries that have a straight or slightly drafted O.D.
While the majority of centrifugals are straight walled pipe or tubing cast horizontally, it is common for centrifugals to have more complex shape.
MetalTek utilizes a vertical axis of rotation and more complex dies using tapers, counterturns and removable sections to produce centrifugals with cast flanges, tapered walls, and asymmetric geometries. Near-net and net-shaped centrifugals are typically poured into a vertically spinning, formed, consumable mold. The mold is typically sand, ceramic, graphite, metal, or a combination, depending on geometric complexity, size, production process, etc. The result is a part that may require virtually no O.D. machining.