Press Release
May 31, 2017
METALTEK WISCONSIN CENTRIFUGAL REACHES TWO MILLION HOUR SAFETY MILESTONE
WAUKESHA, WISCONSIN – MetalTek International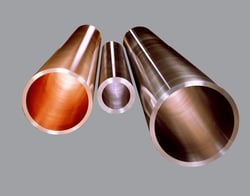 announced today that its Wisconsin Centrifugal Division has surpassed two million man hours worked without a lost time incident at their operations located in Waukesha, Wisconsin. This safety record at MetalTek's Waukesha site has extended well over two years.
This safety milestone is a direct result of each MetalTek employee's personal dedication to safety awareness and practices. This achievement reflects the solid safety program at Wisconsin Centrifugal supported by a behavior-based safety culture, management commitment to continuous safety training, inspection and monitoring activities, and an enhanced incident review process. Wisconsin Centrifugal General Manager Eric Skibo noted, "Safety is front of mind every day. We start every meeting with a Safety Moment. We dissect all incidents, even those that do not result in an injury. Our safety culture is based on the tenet that all incidents are preventable and we empower our people to be responsible for the safety of themselves and their teammates. We are proud of our record in a hazardous environment, but are also always on our guard to prevent the next incident."
With 1,000's of customers in more than 35 countries, MetalTek International is one of the world's leading suppliers of alloy components for high temperature, severe wear, and harsh corrosive environments, and high-compliance industries.
Contact info:
Eric Skibo, General Manager
MetalTek International
905 E. St Paul Avenue
Waukesha, WI USA
1-262-544-7941